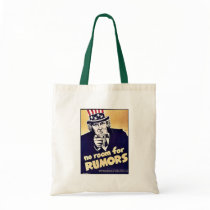 It's that time of year where it is getting harder and harder to watch baseball and keep up with bleak Cubs rumors and news but here we go.
·

The Cubs may start limiting Jeff Samardzija innings because he is now at 140 and a very important part of the Cubs future.

·

Dale Sveum believes Darwin Barney should get a gold glove and I agree 100%.

·

The Cubs recalled Michael Bowden from Iowa and sent Brooks Raley back to Iowa. Raley will be able to be called up before the 10 day requirement because of the 26th man rule for the double header on Saturday. Crafty thinking by the front office.

·

The Cubs hired a new Scouting Director Jaron Madison from the Padres and they also promoted Tim Wilken to Special Assistant to President of Baseball Operations Theo Epstein.

·

Still no word on if Soriano has been placed or cleared waivers but there is still some interest in him.

·

Sveum had a interesting quote saying Castro is a 6th or 7th hitter in a good lineup. But the fact is in this lineup he is an ideal #2 hitter.

·

The Cubs signed Seth McClung to a minor league deal because Casey Coleman has shoulder pain.

·

It is very likely that the Cubs non-tender Ian Stewart and then sign him to a one year deal with a lower salary than what he would get from arbitration. There is a rumor circling he would accept a one year deal worth about $1.5M to stay with the Cubs.

·

Carlos Marmol has yet to be placed on waivers but he could be very soon.

·

Junior Lake could be one of the players called up to the majors in September which would be great because I think he is a better option at 3rd than Vitters.

·

CubsDen

takes a look at the players who could get the nod at 3rd for 2013.

·

To fill out the Cubs rotation next season they could turn to players like Francisco Liriano, Jonathan Sanchez, Chien-Ming Wang, Jeff Francis, Scott Baker, or Eric Bedard. Guys (on the younger side) they can buy low on with a one year deal with option and sell high on to bring in prospects. Much like they did with Maholm this year.
·

There is too much upside to trade Castro.

·

Levine feels BJax should not play every day.

·

Until Castro takes more walks he will not be able to take the next step. Experience is the key.

·

Rumors are circling around Soriano and Marmol but nothing substantiated.

·

Baez seems to be on a quicker track to the big leagues and Levine thinks him and Soler will both be in the Arizona fall league in Ocotber.

·

The hope is within two years Baez, Soler, and Almora will be in the big leagues.

·

The Cubs seem committed to Castillo and Clevenger at backstop.

·

The Cubs are likely to add to their pitching staff with veterans on one year deals with team friendly options.

·

Darwin Barney should be on the Gold Glove hunt but he feels Brandon Phillips will win because he is the sexier name.

·

Vitters will get a shot to win the starting job at 3rd base next Spring.

·

The Cubs should hold onto Soriano because the new regime is getting the best out of the 36 year old outfielder.